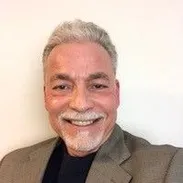 Mr. di Salvo works with various life transitions, mood disorders (e.g., anxiety, depression, bipolar disorder) couples-marriage counseling, career counseling, coming out, sexuality, victims of hate and discrimination, living with HIV/AIDS/Long-Term Survivors, chronic pain, grief and loss, co-occurring disorders, and victims of trauma.
Mr. di Salvo works with many diverse populations and works with persons who have experienced discrimination and bias in their lives. He has also been a longtime advocate and mental health treatment provider for persons within the LGBTQ+ Community. All are welcome here!
All persons from all different backgrounds and beliefs are welcome and will be offered a safe, active, supportive, reflective and nonjudgmental environment.
If you have any questions, please schedule a free 15-minute consultation today! If you do not see an available slot that corresponds with your schedule, please do not hesitate to send an email with your availability in order that we may accommodate your needs.

Mr. di Salvo graduated with honors and was inducted into The Pi Gamma Mu Honor Society for the Social Sciences & Behavioral Health. He obtained his undergraduate and post-graduate degrees from The Catholic University of America in Washington, D.C., where he completed studies in Social Work, Psychology and Sociology.
Schedule with me directly: https://provider.growtherapy.c...